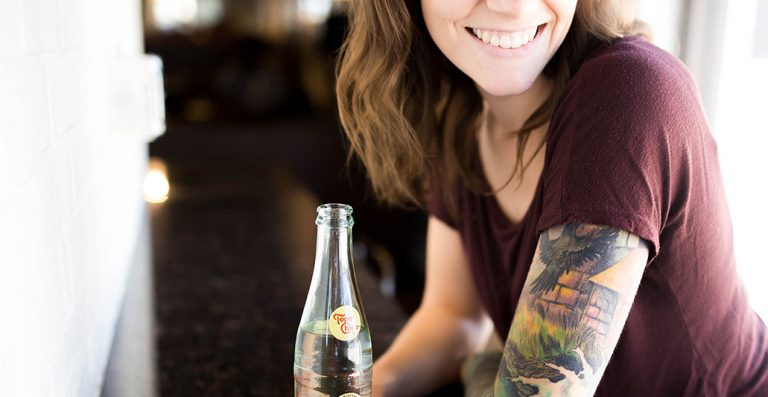 As far as my dental history goes, I've been pretty lucky. My parents always stressed the importance of taking care of my teeth and took me to the dentist on a regular basis. I never had to have braces and didn't even have a cavity for most of my 30s.
Then, as they say, "go big or go home": at 39, I had my first cavity. I didn't even know I had one until my tooth chipped over dinner. An immediate trip to the dentist revealed I not only had a cavity, but I would need a root canal and then a crown. I made it through both those things and thought it was over. I swore to myself I would do a better at staying on top of things and went on with my life.
From the day the crown was placed, it never felt "right": there was always an element of discomfort and my 24/7 awareness that it felt foreign and weird. After the first year, I started feeling more discomfort. Around year two, I began to notice gum inflammation around the crown.  Unfortunately, the dentist who did the crown work had gone out of business, so I had to find a new dentist. Many of my downtown/east Nashville friends had recommended Downtown Dental.
Dr. Clark and his team were amazing from my first patient exam. Turns out I not only had a metal allergy to the original crown, but the deep placement of the crown had created significant gum infection. It wasn't the worst news, but as someone who is highly sensitive to antibiotics and tries to go the natural route whenever possible, I didn't look forward to the treatment that would clear up the infection/irritation. Enter "the laser".
I soon happily learned that dentists can use lasers for a host of incredible treatments: not only for bacterial reduction (in this case, for my gums), but for pain management/anesthesia, fillings, tooth contouring/cleaning, and even cold sores. My three laser treatments were quick, absolutely painless, and best of all, I didn't have to take any antibiotics.
The team at Downtown Dental is warm and wonderful, but even better than that, I'm thankful for a dentist who commits to painless technology as treatment versus standard pharmaceutical medication. Turns out there's a better way to do a lot of things without wreaking havoc on the body…even in dentistry.
-D. Carson, 41: Dickson, TN