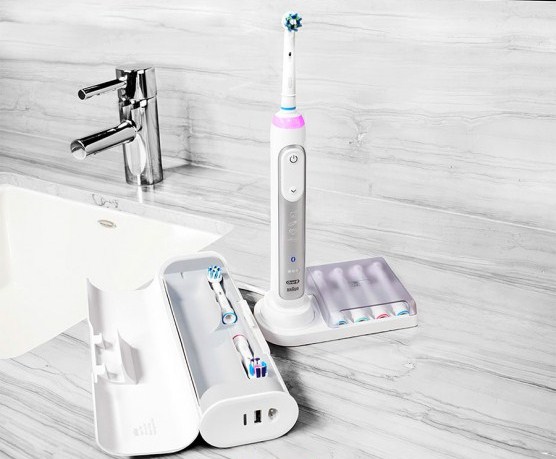 Leading dental manufacturer Oral B has unveiled a state of the art smart brush that uses sensors to follow the path of the brush.
Named Genius, the new brush works alongside an app, so you can use your phone to track your brushing progress and highlight potential areas of weakness. Research used to develop the product suggests that 80 percent of people aren't brushing their teeth for long enough or paying enough attention to each quadrant of the mouth. 60 percent of people miss the molars at the back of the mouth completely or devote less time to them than other teeth.
Most patients aren't brushing their teeth properly and this is contributing to an increased risk of oral disease. Even the most conscientious individual may be missing out key areas or spending less time on one part of the mouth than others. This new system detects brushing problems and encourages you to correct them and learn how to get the best out of your toothbrush. Sensors in the brush track the movement of the head, while the smart phone camera utilizes video recognition to follow the brush around the mouth.
Oral B revealed the exciting new product at the MWC 2016 in Barcelona. It is expected to be available in the summer.