It's that time of year again!


For the fifth year in a row, we are teaming to support The Second Harvest Food Bank of Middle Tennessee and help fight hunger.
The need for donations is real! Did you know that 1 in 6 Tennesseeans struggle with hunger and at least 25% of children in Tennessee are food insecure?
But working together we can make a real difference. Last year alone we collected over 1000 non-perishable food items that helped feed many of your neighbors here in middle Tennessee. We were, quite literally, TRIPPING over your GENEROUS donations for weeks!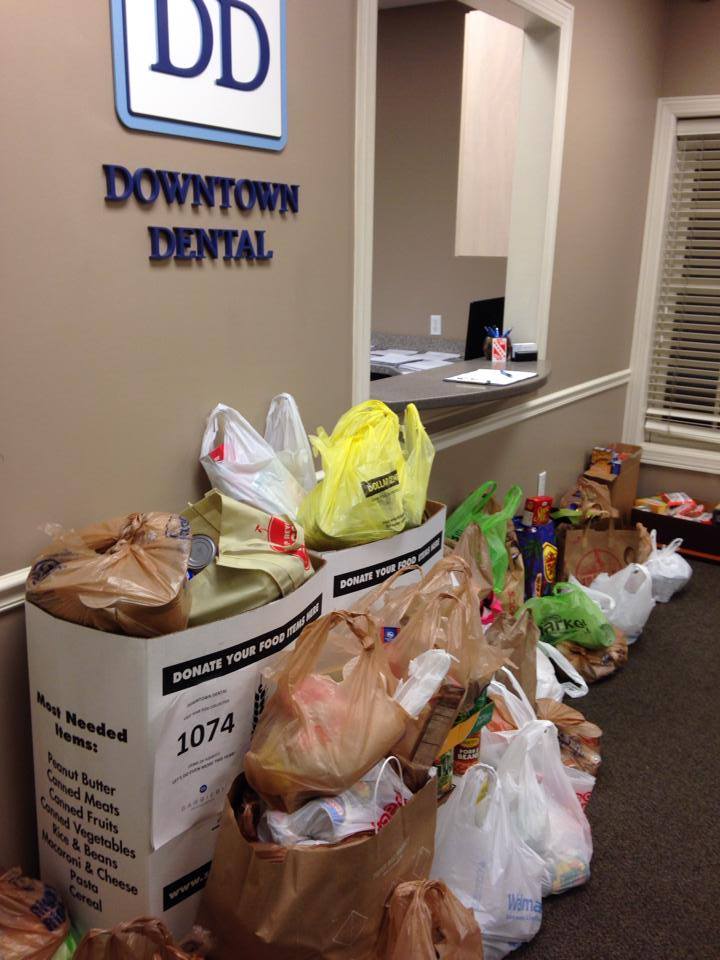 In exchange for helping us feed the hungry we are offering FREE CUSTOM FIT BLEACHING TRAYS! Just bring in 30 non-perishable food items during the month of November and we will schedule you for an appointment to have your custom fit trays fabricated. If you already have the trays, bring in 15 items and we will restock your bleach.
To provide optimal bleaching results and ensure that prescription bleaching methods are a safe and effective option for you, an exam and recent cleaning are required. Give us a call for further details.
Please pass the word along to your friends, family, and coworkers! We look forward to seeing you soon!