[caption id="attachment_1606" align="aligncenter" width="700"]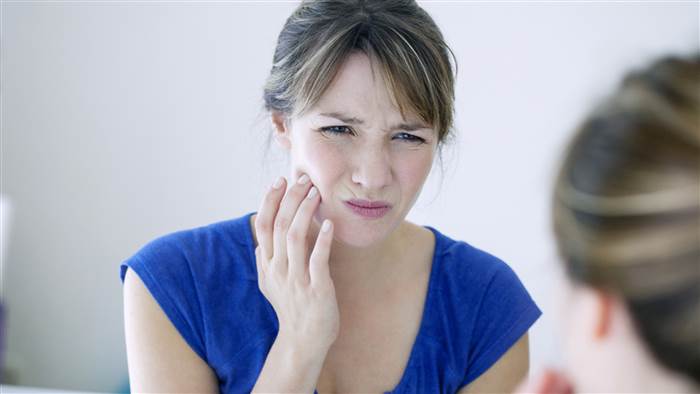 Image via Shutterstock ID 198052919[/caption] Chewing and eating are actions that our body is able to complete almost automatically. When you eat you don't have to stop and think to open your mouth and then close it, and then to continue to chew, and we certainly don't usually think about which side of our mouth to chew on. Researchers say that picking a preferred chewing side may have to do with pain.
How Chewing Works
Eating food doesn't require much concentration and subconsciously the tongue generally moves the food to one side of the mouth or the other. The jaw joint is made up of a right and left temporomandibular joint that both support and guide the mandible when you chew. Generally the TMJ on the opposite side of the dominant chewing side is the joint that receives the larger amount of stress and tension. For example, food chewed on the left TMJ will put the right TMJ under the most stress and vice versa. According to the 
NIDCR
, 
more than 10 million Americans suffer from TMJ disorder and have a
 problem with one of their temporomandibular joints. In many cases the disc is somewhat out of place and, surprisingly, people tend to unconsciously chew food on the same side of the problem TMJ because the stress is actually lower on the chewing side than the other. At the same time, continuous chewing, especially of hard foods, can weaken and further aggravate an already imbalanced or misaligned TMJ. If you suffer from symptoms related to TMJ disorder, the cause may be an imbalanced bite that can be fixed with the help of an experienced Nashville TMJ dentist.
Contact Dr. Clark's office online
 or call Downtown Dental at 615-254-1393  to learn more about TMJ disorder and the treatments available to you.